1:1 Mentoring (deposit)
$

500.00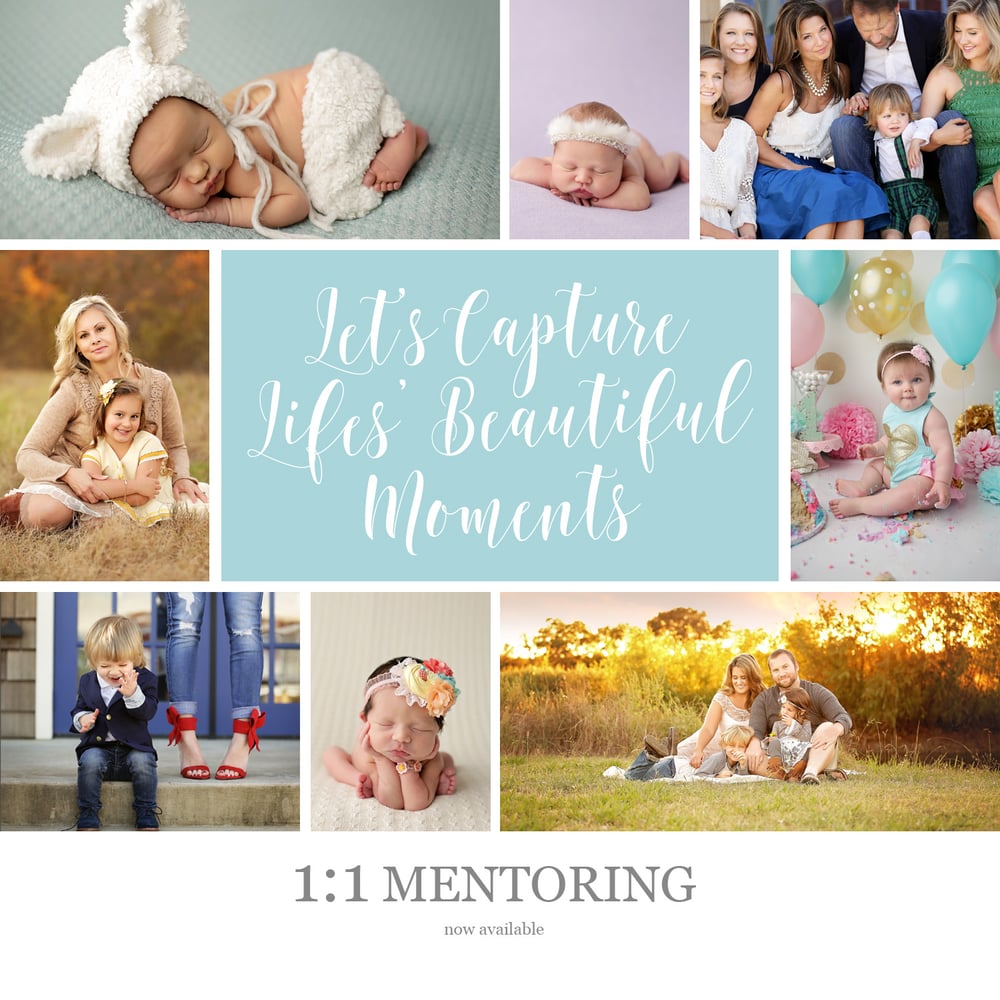 If you are looking to take your photography to the next level by working with an experienced photographer and businesswoman this two day workshop is for YOU!
Each workshop is tailored to the needs of the student and we will focus on the two areas of your choice: newborns, children, seniors or families, in addition to developing your business plan and marketing strategies. After all, taking great photos means nothing if you can't sell them!
This workshop will include two styled sessions in which you will get to see and participate in from start to finish. From pre-session information, planning the session, setting up, shooting session with natural or studio light, posing, workflow, editing, and post session process.
Students should have a good understanding of how to shoot in manual mode, but I will of course help with settings. A 50mm lens is preferred for newborn and child studio sessions. Other lens options are great for outdoor family sessions (I have a few you can play with if you own an Canon!)
Lunch and snacks will be included both days and we will chat over dinner on the first night as we become life-long friends! There will also be support following our time together as you will be added to the private facebook group.
Total workshop fee is $1400 with the retainer of $500 to be paid to hold your spot and the remaining balance can be paid in one or two payments, but workshop must be paid in full one month prior to our time together. Retainer and balance are non-refundable.
To purchase just add this retainer to your cart once you have communicated with me and we have picked a date for your workshop. Email me at shanonzais@gmail.com to get started!
I can't wait to meet you and share all I know. I will be an open book!